Great summer festivals in Hungary
Posted by
Mia Balogh
· Jul 8, 2015
After listing and presenting shortly the best music- and gastro festivals for this summer, let us give you a short guide to some other summer festivals which were not on the previous lists but are worth mentioning.
Budapest Summer Festival
Five locations, more than 130 programs and many experiences are waiting for you at the 12th Budapest Summer Festival. During the festival already happening in the Hungarian capital, you can enjoy several concerts, opera- theatre- and dance performances for example on open air stages of Városmajor and Margaret Island.
When, where? From 12 June to 31 August in Budapest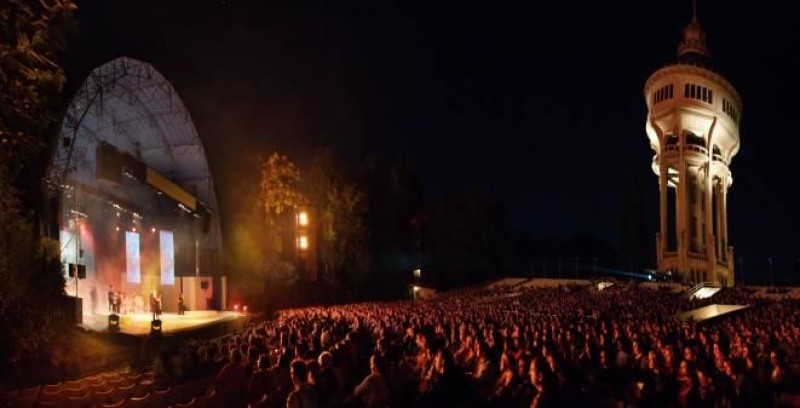 photo:iranymagyarorszag.hu
Valley of Arts (Művészetek Völgye)
The Valley of Arts can be your favourite Hungarian summer festival, if you are open to surprises, culture and arts – the location of it, Kapolcs, is said to be the place where you don't know what you will find in the next street, house or yard. It could be an artisan market, a spontaneous theatre performance, a concert, a folk dance group, but all the programs share the same values: the atmosphere is nice and friendly, and everyone is welcome there.
When, where? From 24 July to 2 August in Kapolcs
photo:vaskarika.hu
Festival of Folk Arts (Mesterségek Ünnepe)
The best Hungarian masters and craftsmen will move in to the Buda Castle for the 29th time this summer for the Festival of Folk Arts 2015. During the four days of the event, the focus will be on the life of shepherds. The main goal of the festival has remained the same for nearly three decades: to present very rare but still active crafts that exist owing to creative minds and hardworking people from the past.
When, where? 20-23 August in Buda Castle
photo:szeretlekmagyarorszag.hu
VeszprémFest
If you are interested in good music, culture, gastronomy and you are open to other programs, as well, then don't miss VeszprémFest. The festival, organized in the beautiful town Veszprém offers you world-class performers from various musical genres and also the possibility to learn more about the products of the winemakers in the Balaton-area and local artisan meals. And last but not least, you can see and listen to the performances of some young and talented musicians from the Hungarian jazz scene.
When, where? 15-18 July in Veszprém
photo:hangvilla.com
Our tip:
Would you like to enjoy a trip to the nice peaks of Mátra in Hungary, adding some really delicious experiences? Then visit Mátraterenye, a beautiful little village about 115 km from Budapest to enjoy the Pancakes Festival organized there in the middle of July. Enjoy your favourite tastes, the folk programs, the concerts and be part of the announcement of a possible Hungarian record-breaking there.
When, where? On 18 July in Mátraterenye